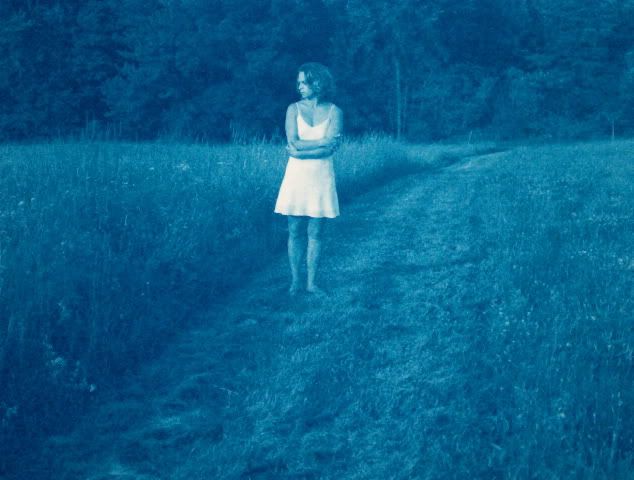 Claudia at the orchard, 2001
Its a bitter sweet month September. The days are getting shorter ,the bugs are gone , its almost time to put away the patio furniture.
I was born in the month of September , although I stopped celebrating my birthday a few years ago, its still a month that I have to contend with.
September is also the month where work in our orchard begins. I've got almost 50 acres of fruit trees as well as a tiny vineyard that needs help.
I once tried to maintain the whole place myself after reading an article relating to Paul Bunyan like feats. That lasted all of 2 years as I just wore myself down.
Like the seasons, my feelings of this place wane. Its a love/hate relationship.